Coming Out
Recently I went through a major identity crisis as I came to terms with a part of myself that I had suppressed for years. It wasn't easy and the journey left me emotionally and physically scarred, but when I reached my destination I had a suitcase full of memories and a smile in my heart. Also some of those little pieces of crap you inevitably get from souvenir shops, y'know like a little bear with the place I went to on and a bracelet, probably. I learnt something new about myself and I learnt to accept and love it. This is the story of how I became a Vegetarian.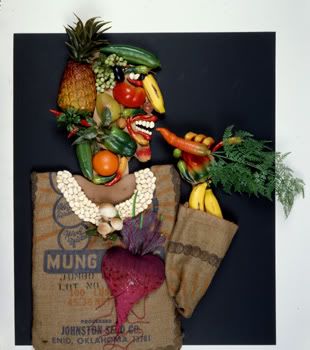 I think my biggest fear all along was telling my friends and family. I mean I wasn't even sure what I was and if I could accept it if it was what I feared, but if I hadn't had the support of the people I knew and loved, well then I would surely have died.
Luckily though, with a few exceptions (Joe: "Chris, I have just lost all respect for you") everyone was really positive making me feel accepted for who I was. Josh saying something along the lines of "Chris it doesn't matter what you do, we will always love you for the person you are." And Matt saying "Fag". Of course he was only joking and we all had a jolly good laugh! At least I think he was joking… Oh well he doesn't even like the Red Hot Chilli Peppers so FUCK HIM. Scar Tissue is an amazing song.
Yeah anyway, as I was saying, Support of my brilliant friends and family. The only person I had any real trouble with was my Father and that was mainly because he forgot and I had to tell him all over again. The first time was hard enough with all his Soul Destroying Criticism saying things like "What? I thought you loved meat!" and "Oh, you think it's wrong…well OK" but the second time was just, well to be honest with you, heart breaking. I don't even want to go into it, but well I'm alive now, pumping away. My heart I mean! LOL.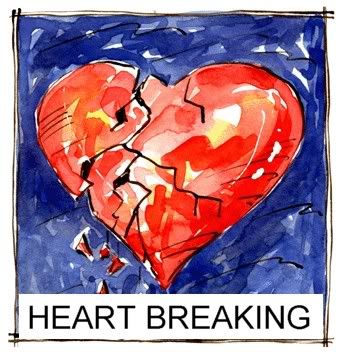 Yes… well you get the picture, I made it through, stronger than ever!
Now I would like to dispel some myths about vegetarianism:
Vegetarians are pale and sickly. Wrong! I maybe a bit pale, but that's just because I don't go outside.
Vegetarians are boring. Wrong! I enjoy having long in depth conversations about why it's wrong to do all sorts of things, not just eating meat.
Vegetarians don't eat eggs. Wrong! Only the spazzy "octo veges" do that. Eggs that we eat are unfertilised and so are equivalent to a period, and I think it's pretty safe to say that we've all been tempted to eat one of those at some point. If they taste as good as they smell, eh.
Vegetarians get all the NOOKIE! Well I can't argue with that one A ha ha ha. Hmm. Sigh.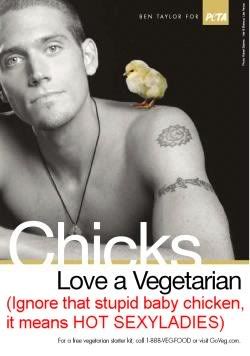 Now the other main benefit of vegetarianism, besides being able to sleep at night, is SOSMIX! Basically this is reconstituted plant protein that you mix up yourself with cold water and fry till hard! But it gets even better. Although the "Packet" says 'make into Sausage shapes' I totally fucked the system and made all sorts of cool shapes. A Guitar, A few words, and much much more!